Bake cookies of course!
I'm cheating here a little, this is the same post as from
House of Ficek
. So if you read both blogs, I'm sorry! I'm just lazy and didn't want to have to write two separate posts about the same thing :)
While I didn't have the ingredients to make those yummy looking
chocolate mocha cupcakes
that
Jessica at creative index
suggested, and I wasn't about to hit the roads in this ice storm, I did have everything to make these fabulous
chocolate chip cookies
though. Let me tell ya, these cookies are a.maz.ing!!
I know, I know we're wusses here in Texas you can see there is hardly any snow on the ground. In our defense that is actually ice, and there is supposedly an inch thick of ice on the roads.
Mommy's Cookie Monsters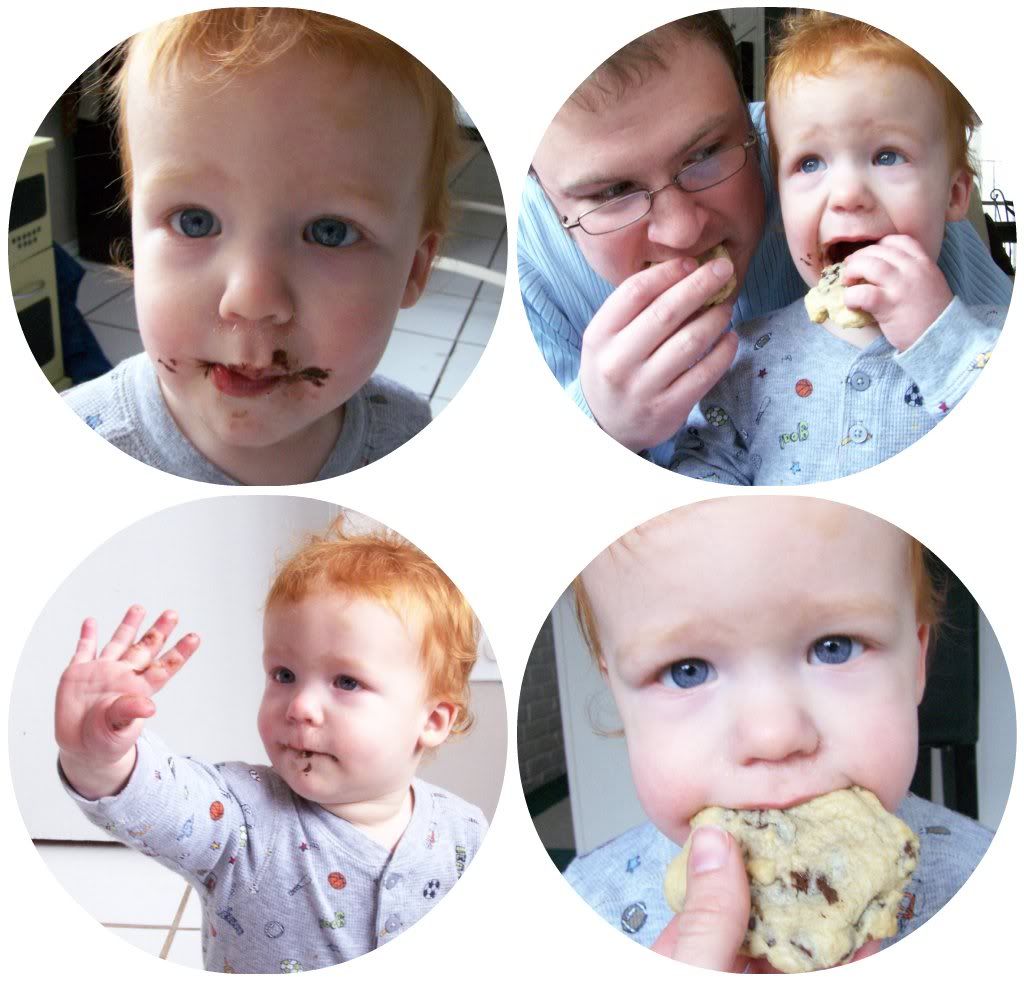 Warning:
Photo overload, because that's what moms do right?!
What a ham! Can you believe he didn't like chocolate a month ago?